Style & Fashion
Feminine clothing to accentuate feminine features
Recent Posts
What's the latest?
Popular Posts
So good people keep coming back them!
Sorry. No data so far.
Looking for a little something more?
If you want more advanced training to achieve feminine perfection, have a peak at our services!
---
Summer is cumming up, and it's important for you to be ready for when the beaches open again! There's so much time on your hands you can spend dieting, exercising, and choosing the right bikini to accentuate your feminine features and compliment your personality!
A bikini is so much more to cover up your naughty bits. A good bikini can make or break the decision of whether a guy decides to chat you up or not. There's no doubt that you're a hungry cock loving slut, but men like a little bit of teasing and 'correctness' to begin with!
You might be so confused about the many bikinis out there! All you were focused on for years was stealing a pair of panties from your sister, mother, or aunt. You probably don't know the difference between Tankini and a Bandeau. That's okay! That's what FeminizationTraining is for. We're here to give you a crash course on what bikini would best suit you best!
We're going to cover the following 12 types of bikinis:
Bandeaukini/Strapless Bikini
Multi-String Bikini
String Bikini
Microkini
Tankini
High Neck Bikini
Trikini
Sling Bikini
Skirtini
High-Waisted Bikini
Fringe Bikini
Flounce Bikini
By the end of this article, you'll know which bikini is best for your body type and personality. You'll be able to swoon any guy at the beach and pool. He'll take you back to the hotel and you'll have a fun night that you'll remember for decades 😉
1. Bandeaukini/Strapless Bikini
This bikini is best …
---
Did you know that your clothes are the first thing people notice about you?
It's true!
And that means that the right clothing is critical to your feminine image.
In this article I reveal 10 wardrobe essentials that belong in every crossdresser and transgender woman's closet.
1. Little black dress

Every woman should own a little black dress. It's a wardrobe staple. A simple black dress in a flattering length can go from day to night and will never go out of style.
2. Basic bra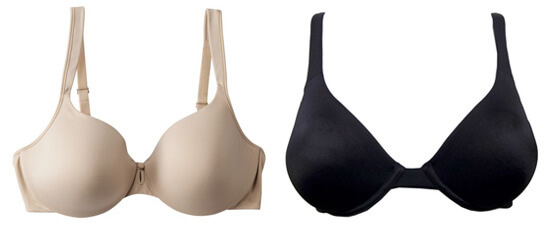 A great fitting bra is every girl's "breast" friend. Here are 3 tips for choosing the right bra:
Start with the two basic bra colors: one black and one nude color that matches your skin tone.
Avoid frilly or lacy textures that can be visible from beneath your clothes.
If you wear breast forms, choose a full coverage bra with underwires and substantial straps.
Avoid the temptation to wear a white bra under white or lightweight fabrics – white tends to show through while nude blends in with your body.
3. A vibrant scarf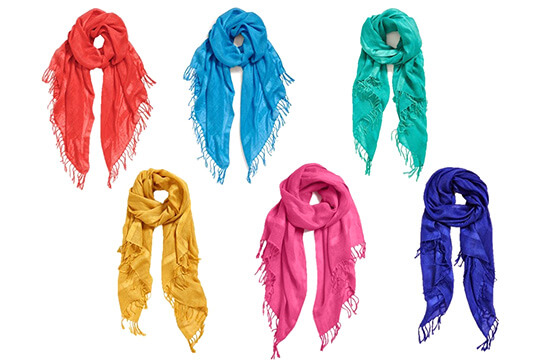 A colorful scarf is a wardrobe must. Scarves are extremely versatile! A scarf can be worn around the neck to disguise an Adam's apple or draped over the shoulders to minimize the look of a broad upper body.
4. Black pumps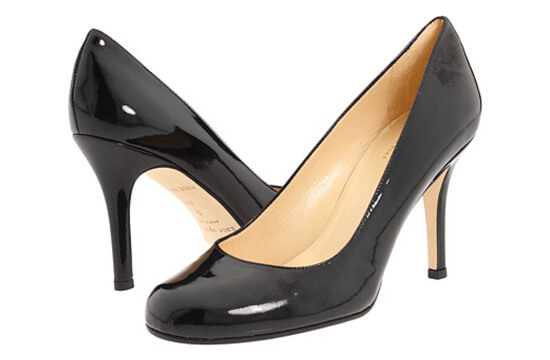 Shoes are your most important accessory. Classic pumps are sexy, feminine, and work well with many types of clothes. Black pumps with a 2″-3″ heel and rounded toe are …
---
The fastest way to transform your image is to change your hairstyle.
Whether you wear a wig or style your natural hair, your hairstyle speaks volumes about your feminine self.
What does your hairstyle say about YOU?
Read on to find out!
Straight hair
Isis King, Transgender Model and Actress
Straight, frizz-free hair shows that you're a perfectionist who likes to be in control. Straight hair is beautiful and elegant, but it can also make you appear a bit serious and unapproachable.
Wavy hair
Candis Cayne, Transgender Actress
Wavy hair is an ultra-feminine hairstyle that reflects a woman who is creative and confident. Loose waves give off a free-spirited vibe, while glamorous waves shout "bombshell."
Curly hair
Janet Mock, Transgender Writer, TV Host, and Activist
Women with curly hair are perceived as fun-loving and a bit wild. Passionate and big-hearted, they can also be seen as drama queens.
Bob cut
Laverne Cox, Transgender Actress and Activist
Bob cuts are trendy and stylish. They reflect a woman who is powerful and assertive, but who still likes to look great and make a statement.
Bangs
Caitlyn Jenner, Transgender Celebrity
Bangs add a youthful, feminine touch to any hairstyle. Women with bangs are seen as fun and flirtatious.
Short hair
Josie Totah, Transgender Actress
Short hair says you're a carefree woman who doesn't like to fuss over things. It also reflects confidence since you don't need to hide behind your hair.
Long hair
Caroline Cossey, Transgender Model and First Trans Woman to Pose
…