Feminization Advice
We'll help you achieve feminine perfection
Recent Posts
What's the latest?
Popular Posts
So good people keep coming back them!
Sorry. No data so far.
Looking for a little something more?
If you want more advanced training to achieve feminine perfection, have a peak at our services!
---
Is Passing Really That Important?
Passing may be the ultimate goal for many trans individuals but is it really that important? Whilst passing is not the holy grail to every transgender person there is a large proportion of us that do create a mental image of 'that person' in our brains. The perception we create is often the look we want to achieve or indeed our outward presentation to the world. If you are a transgender woman – you will have an idea of the degree of femininity that you desire to realize.
If you spend time on Facebook, and you are a member of various trans groups, then chances are you will have seen many 'Do I Pass?' posts. These posts may be supportive or helpful but they can also be extremely annoying. Why? Someone's snapshot or single personal experiences will not equate to leading factors within your own life and stepping out to face the world is a personal and individual one. You may also think that you "have to pass" and maybe your perception of passing ultimately means acceptance in society, however there are many trans people that do not find it necessary to 'pass'.
We should briefly talk about those 3 important terms called "passing", "stealth" and "clocking":
To "pass" means to go about your day with society sighting you as correct gender, and ultimately not being misgendered. If you look, sound and act like your …
---
The fastest way to transform your image is to change your hairstyle.
Whether you wear a wig or style your natural hair, your hairstyle speaks volumes about your feminine self.
What does your hairstyle say about YOU?
Read on to find out!
Straight hair
Isis King, Transgender Model and Actress
Straight, frizz-free hair shows that you're a perfectionist who likes to be in control. Straight hair is beautiful and elegant, but it can also make you appear a bit serious and unapproachable.
Wavy hair
Candis Cayne, Transgender Actress
Wavy hair is an ultra-feminine hairstyle that reflects a woman who is creative and confident. Loose waves give off a free-spirited vibe, while glamorous waves shout "bombshell."
Curly hair
Janet Mock, Transgender Writer, TV Host, and Activist
Women with curly hair are perceived as fun-loving and a bit wild. Passionate and big-hearted, they can also be seen as drama queens.
Bob cut
Laverne Cox, Transgender Actress and Activist
Bob cuts are trendy and stylish. They reflect a woman who is powerful and assertive, but who still likes to look great and make a statement.
Bangs
Caitlyn Jenner, Transgender Celebrity
Bangs add a youthful, feminine touch to any hairstyle. Women with bangs are seen as fun and flirtatious.
Short hair
Josie Totah, Transgender Actress
Short hair says you're a carefree woman who doesn't like to fuss over things. It also reflects confidence since you don't need to hide behind your hair.
Long hair
Caroline Cossey, Transgender Model and First Trans Woman to Pose
…
---
Body language is a big part of your feminine image. In fact, it counts for over 50% of the impression you make on people.
Is your body language telling the world that you're a fabulous female? In not, it can be fixed!
Body language consists of:
Posture
Gestures
Facial expressions
Eye contact
Here are 5 dos and don'ts for mastering confident, feminine body language:
1. DO work the S-curve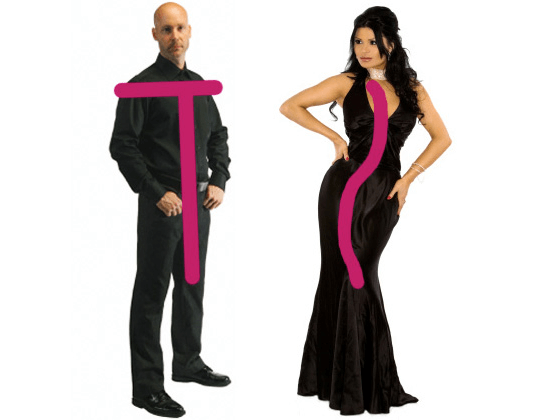 Curves are a classic feminine feature. Beyond a bubbly booty and ample bosom, you can use your posture to enhance the curves of your body. Create an S-curve by putting your weight on one leg and pushing your hip out.
Contrast this to a more masculine posture where the weight is evenly distributed between both legs. This creates a more square and angular silhouette.
Here are some tips for working the S-curve:
DO keep your weight on one side of your body instead of centered.
DON'T exaggerate this posture. It should look natural.
DO work the s-curve when you're seated by crossing your legs or sitting with your weight on one hip.
2. DON'T take up too much space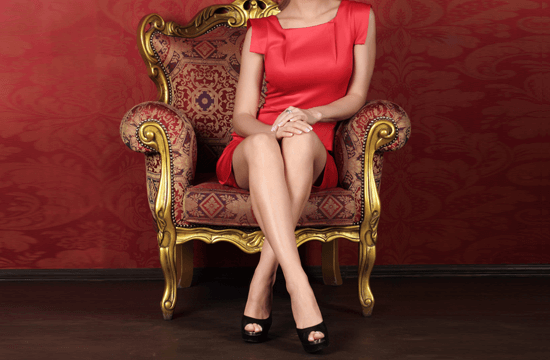 A wide, open body position is considered a "power pose." That's why you often see men spread their legs and lean forward at the shoulders. They're essentially puffing themselves up to look larger than they are.
On the other hand, a more closed position will make you look more feminine and elegant. It also makes you appear physically smaller.
You already know that a …
---
Clothes, hair, and makeup are important aspects of your feminine image.
But your MOVEMENTS say more about you than you probably realize.
It doesn't matter how good you look… If your movements give off a masculine vibe (or worse, are exaggerated and unnatural), you're probably not making the impression you hoped for.
The first step to mastering your feminine movements? It's avoiding some common mistakes!
Here are 5 male to female movement mistakes to avoid – and what to do instead:
1. Over-exaggerated hip swinging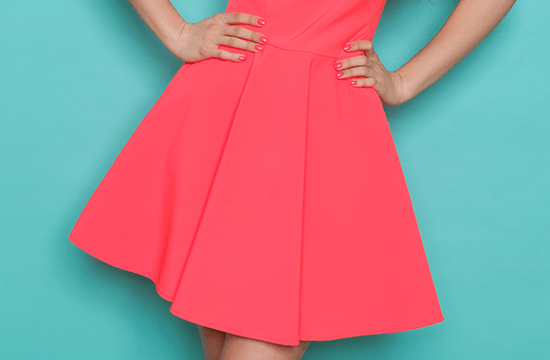 There's nothing more alluring than the sexy sway of a woman's hips as she walks. But you should never overdo this. In fact, if you are consciously swinging your hips, it's probably too much.
A better approach is to simply put on a pair of high heels and walk naturally. Heels automatically cause your hips to sway. The key is to relax your body and go with the flow.
2. Stiff body movements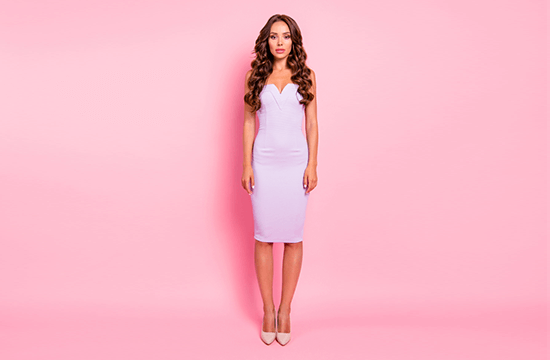 Stiff isn't sexy. As I mentioned earlier, the secret to fluid, feminine movements is to relax your body.
Tense muscles translate to stiff, masculine body movements. Focus on relaxing your body instead. Do stretching exercises to help release built-up tension.
3. Poor posture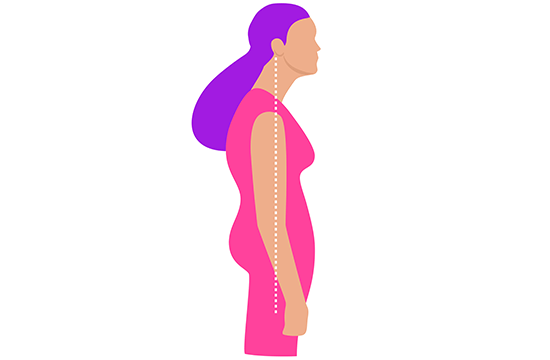 Your posture is the foundation for your movements. Here are two posture mistakes to avoid:
Slouching: If you're tall, you might be tempted to slouch to downplay your height. Don't. Slouching isn't attractive and it definitely doesn't make you look more feminine.
Arching your back: On the other extreme, avoid exaggerating your posture by arching your
…