Feminization Advice
We'll help you achieve feminine perfection
Recent Posts
What's the latest?
Popular Posts
So good people keep coming back them!
Sorry. No data so far.
Looking for a little something more?
If you want more advanced training to achieve feminine perfection, have a peak at our services!
---
If you're a one of Mistress Ella's sissies, you probably weren't taught all the lessons girls were growing up from older sisters, more experienced peers, or overtly sexual aunts. Things any Mom and Grandma are appalled to ever talk about, much less think!
We offer plenty of advice on how to physically be feminine with clothes, makeup, or plastic surgery that can come close to having the irresistible magnetism of the feminine spirit in a woman.
Have you ever wondered how to master that sissy spirit? Why do girls with flat chests and no ass happen to pull in alpha males compared to bimbos?
The secret is being receptive…
Receptivity is the essence of femininity.
I'm going to repeat that, just to make sure you don't miss it. It's the key to blowing wide open the whole mystery of how to be feminine.
Receptivity is the essence of femininity.
To be more feminine, be more receptive.
Here's how: Consider receiving gifts, compliments, and help graciously.
That means if your bull says you look cute when you have bed hair, you say "Thank you" and nothing else. No need to explain that your hair is a mess. He has eyes too, and he doesn't seem to think that matters. Just receive.
It means if a coworker says, "Do you want some help moving the chairs back?" and you feel guilty because it's your responsibility, you smile and say only "Thank you."
It's a sissies job to receive. Receiving graciously also means …
---
Are you feeling like a sissy right now? If not, I want you to find the nearest mirror, shut the door, and lean your face near enough that your hot breath fogs up the glass. Are you listening to mommy, sissy? I demand your absolute obedience. Imagine a man… an alpha male… behind you, naked and muscular, and completely focused on your ass while fluffing his cock.
Suddenly you notice yourself bending over naturally, parting your legs wider and wider, arching your back like a complete bimbo, and relaxing your pleasure hole–ready to take him. You look at your self in the mirror, giving yourself a naughty, little smirk, thinking to yourself "How did I get here?"!
As much as any sissy wants, you can't jump straight from a naughty fantasy to full-on pounding from a 12″ cock. Just like learning how to apply make-up and dressing up is both important and fun for feminization, so is practicing to receive a man! Here's what you'll need to be a cum slut for any dirty old man, black gangster, or muscular jock you want!
The basics:

"You won't get anywhere without a little oil!" our dads used to say. They were talking about cars while we sat bored, watching them. Do you also have fantasies of sitting in a garage, maybe watching an older neighbourhood boy fix up a muscle car, and wish you were taken by him? Don't …
---
Have you been sitting at home all this time during quarantine? Why not prepare yourself for when restrictions "loosen"? Here are 7 effective "sexercises" you can do to help you ride your man for when you can finally meet up with him.
Are you ready? Oh, and make sure you take lots of breaks and rest and drink lots of fluids. And by that, I mean sleep while listening to sissy hypnosis and drink all of your own cum!
1. Squat to Sumo Squat
How to do it: Take a wide position with your feet looking ahead. Keeping your chest high and your knees behind your toes, twist the two knees around 90 degrees. Press up through the heels to return to beginning position, at that point turn your toes out around 45 degrees, and twist the two knees around 90 degrees to play out a subsequent squat. Press up through the heels to come back to beginning position and complete one rep.
2. Sumo Squat Pulse-Backs
How to do it: Take a wide position with your feet confronting outward around 45 degrees. Keeping your chest high and knees behind your toes, twist the two knees around 90 degrees. Without standing up, press your knees out to the sides, at that point in. Keep on rotating beats toward every path.
3. Bulgarian Split Squat
How to do it: Stand a couple of feet before a seat and spot your correct toes on the seat. Twist your front knee around 90 …
---
Summer is cumming up, and it's important for you to be ready for when the beaches open again! There's so much time on your hands you can spend dieting, exercising, and choosing the right bikini to accentuate your feminine features and compliment your personality!
A bikini is so much more to cover up your naughty bits. A good bikini can make or break the decision of whether a guy decides to chat you up or not. There's no doubt that you're a hungry cock loving slut, but men like a little bit of teasing and 'correctness' to begin with!
You might be so confused about the many bikinis out there! All you were focused on for years was stealing a pair of panties from your sister, mother, or aunt. You probably don't know the difference between Tankini and a Bandeau. That's okay! That's what FeminizationTraining is for. We're here to give you a crash course on what bikini would best suit you best!
We're going to cover the following 12 types of bikinis:
Bandeaukini/Strapless Bikini
Multi-String Bikini
String Bikini
Microkini
Tankini
High Neck Bikini
Trikini
Sling Bikini
Skirtini
High-Waisted Bikini
Fringe Bikini
Flounce Bikini
By the end of this article, you'll know which bikini is best for your body type and personality. You'll be able to swoon any guy at the beach and pool. He'll take you back to the hotel and you'll have a fun night that you'll remember for decades 😉
1. Bandeaukini/Strapless Bikini
This bikini is best …
---
Here are some tips from one of my sissy's diary on how they became more feminine!:
I grew my hair!
This was the easiest and cheapest way to progress in my transition because it cost no money at all and I could do it without even thinking. (Of course, I realize that not every girl wants to grow out her hair, but this was something I wanted to do.) Caring for your hair with nourishing treatments and oils can help to make it grow, but the best part about this extra hair care is that I was able to give myself some self-care, too.
Body hair removal
On the topic of hair: As well as growing it, there may be hair you want to remove. Everyone has different preferences to body hair, but my body hair always made me feel dysphoric. So even though I wasn't living full time, I'd still do things like shave my legs so I felt more feminine. If you want to also have your hair removed, you can consider laser hair removal on your face (and consider that it's a process that can take time).
Moisturizer is everything
I took time every day to moisturize my body from head to toe, and I don't mean just slapping it on in a rush! I really took time to connect with myself — massaging it into my skin, showing my body some love. This really helped me battle my body dysmorphia and it improved my skin; win, …
---
She's not trans. She's not in drag. For her, being a 'Sissy' is a bit more complicated.
Annie is a part-time girl.
A few times a month, she climbs into a pair of stockings, coats her lips in bright pink lipstick and puts on a wig full of strawberry red curls. She poses for a few pictures, taken by her wife, and together, they go out on dates as two girls in love.
Other days, however, Annie is Andrew. Annie, though, is content with this arrangement — i.e., spending more time as Andrew than Annie. She previously struggled with the desire to be feminine, feeling guilty and confused about her gender identity. But through introspection, and with the help of her wife, she found that she was happy to embrace her womanly side only some of the time, while still living day-to-day life as a man. She's wondered whether she's a trans woman, but ultimately, she's decided she identifies as gender fluid and nonbinary.
A lot of people living as men feel the same way. For some, being a woman some of the time is a means of exploring and embracing the nuances of their gender identity, like Annie. For others, it's a sexual activity, a fetish in which they're stripped of their masculinity, and in turn, their power and dignity. For yet another subset, it's a combination of the two, often in ways they themselves don't fully understand.
The more fetishistic side of being a part-time woman is known …
---
If you have facial hair, then you know how challenging a beard shadow can be in your quest for a feminine face.
There's a lot of advice telling crossdressers and transgender women to cover their beard shadow with heavy concealer. Unfortunately, this is totally wrong!
Thick concealer creates a heavy, cakey look that can draw even more attention to the area you want to hide.
So what's a girl to do?
I'm glad you asked! In this article, I'm going to share 4 must-have makeup items you should use in place of that heavy concealer.
Then you'll learn how to put them together with a step-by-step video tutorial. It will show you how to conceal your beard shadow with minimal makeup for a natural, feminine look.
Here's what you'll need:
1. Pink or red color corrector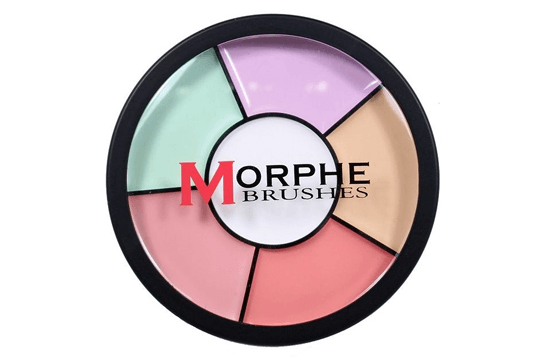 The #1 secret to concealing a beard shadow is to use a color corrector. By neutralizing the bluish tint of the beard shadow, you can achieve a natural look with less makeup.
Choose your color corrector based on your skin tone:
Use a pink color corrector if you have a light skin tone.
Use a red color corrector if you have a darker skin tone.
While your best bet is to use a color corrector specifically formulated for the face, another option is to use a matte pink or red lipstick.
Apply it: Use a small makeup brush to stipple a light layer of color corrector over the areas you want to disguise.
2.
…
---
Did you know that your clothes are the first thing people notice about you?
It's true!
And that means that the right clothing is critical to your feminine image.
In this article I reveal 10 wardrobe essentials that belong in every crossdresser and transgender woman's closet.
1. Little black dress

Every woman should own a little black dress. It's a wardrobe staple. A simple black dress in a flattering length can go from day to night and will never go out of style.
2. Basic bra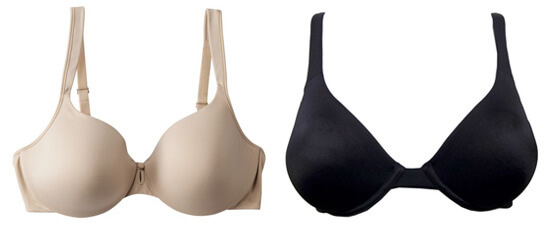 A great fitting bra is every girl's "breast" friend. Here are 3 tips for choosing the right bra:
Start with the two basic bra colors: one black and one nude color that matches your skin tone.
Avoid frilly or lacy textures that can be visible from beneath your clothes.
If you wear breast forms, choose a full coverage bra with underwires and substantial straps.
Avoid the temptation to wear a white bra under white or lightweight fabrics – white tends to show through while nude blends in with your body.
3. A vibrant scarf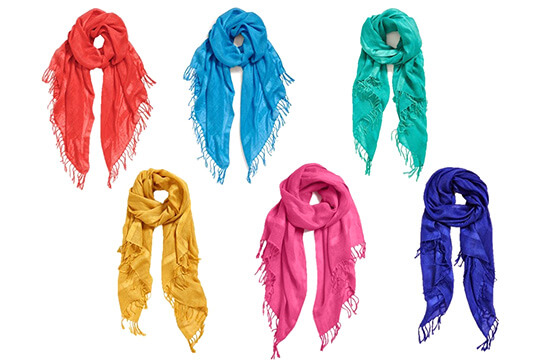 A colorful scarf is a wardrobe must. Scarves are extremely versatile! A scarf can be worn around the neck to disguise an Adam's apple or draped over the shoulders to minimize the look of a broad upper body.
4. Black pumps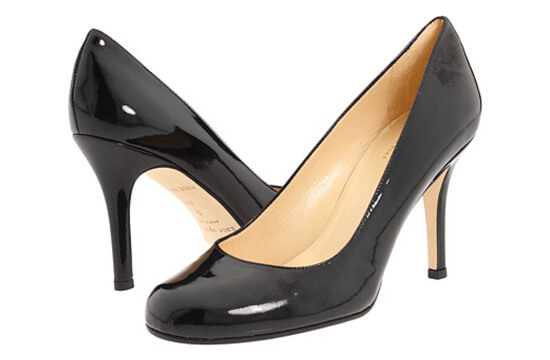 Shoes are your most important accessory. Classic pumps are sexy, feminine, and work well with many types of clothes. Black pumps with a 2″-3″ heel and rounded toe are …
---
*cracks knuckles* Heh heh, alright, here we go. I've been wanting to make this article ever since I was able to make a no-questions-asked passable female voice. Contrary to popular belief, for trans women, hormones don't change their voice – we gotta do that ourselves! It's tough, but I can confirm that there are few things as gratifying as being gendered correctly over the phone when you are just starting your transition (and look like an androgynous blob). Getting a passable female voice can be that extra 'oomf' that you need to cross the gender gap like Columbus crossed the Atlantic (if Columbus was queer and didn't kill and spread disease to native peoples). For male to female transitioners, their voice can be their most hated quality, so let's see if we can fix that! But first…some proof that I'm not just all talk (pun absolutely intended).
Above are two YouTube videos I had made for a strategy game called Go. The content isn't important, but one is from pre-transition and one is from post-transition (I'm sure you'll know which is which). Honestly, I rarely look back on these old videos anymore, but I'm pretty shocked when I see them, I couldn't get my voice to go back that low anymore if I tried. Which takes me to the best part – as long as you work on your voice slowly and safely, it will be just as natural as the voice you have now! Alright, enough pre-ambling (what are …
---
Many crossdressers and transgender women tell me that it was easier for them to look feminine when they were younger.
The truth is, you can look beautiful and feminine at any age!
While nobody can stop the clock, there are some simple ways to shave a few years off your appearance – if that happens to be a goal of yours.
Read on for 7 simple ways to look younger now.
1. Choose the right hairstyle
Hair has a huge impact on your appearance. Long hair is undoubtedly feminine, but be careful – hair that's too long can emphasize drooping.
Consider these styles for a fresh, youthful look:
Shoulder length hair – This length is universally flattering.
Bangs – Bangs are cute, youthful, and perfect for hiding forehead wrinkles.
2. Add some sex appeal
While you shouldn't dress like a 20 year old, you definitely want to avoid looking like a buttoned-up old lady.
Here are some ways to add a bit of youthful sex appeal to your look:
Wear high heels and flirtatious stockings.
Choose clothes in sensuous fabrics – like lace, velvet, and fur.
Show some skin (just not too much!).
Check out my previous article 3 Rules for Dressing Sexy at Any Age for more tips.
3. Get enough sleep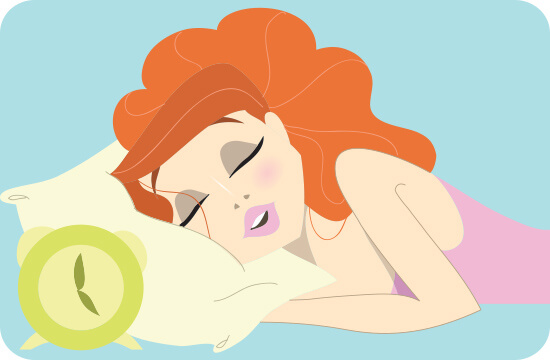 We all need our beauty sleep, but the older you get, the more a lack of sleep shows up on your face.
Under-eye bags, dark circles, and sallow skin distract from a feminine look, so be sure …